They have been around in the West for a long time. We in India have seen them blossom into a full-fledged genre only in the last few years. If memory serves us well, it started with noted journalist Vir Sanghvi's celebrity interview series, Star Talk. But it was Bollywood biggies Karan Johar and Simi Grewal to gave it a fresh lease of life.
We look at some of the famous names who made this a happening genre on Indian television and some of best loved, most watched and controversial episodes.
Koffee with Karan
Here's one guy whom the whole of Bollywood (well, almost) loves to talk to. Karan Johar. Why? May be, because he's considered an insider. May be, because there is a trust factor going… whatever be the case, the guy manages to get Bollywood's who's who to open up, discuss gossip and laugh and fool around.
The popular chat show has seen 3 successful seasons and from the look of it, the 4th one should pretty much be on its way.
In the recently concluded Koffee with Karan Season 3, the most talked about episode was its third one which had the young Deepika Padukone and Sonam Kapoor bitch and laugh about their common bond 'Ranbir Kapoor', silicon implants and Botox shots by Bollywood beauties and much more…
Take a look:
Simi Selects India's Most Desirable
The moment you think Simi Garewal, you think white chiffons. Well, when news came in that the original 'lady in white of Indian television' was coming out with her new season of chat show, there was much banter. Twitter and Facebook were full of most unfavourable comments.
It was believed that her style of super sugary Q&A sessions were clearly out with the much more bratty versions available today. But the lady who was among the first ones to make celebrities speak freely about their innermost secrets came out with a bang.
Her episode featuring John Abraham was widely watched as the actor, for the first time, spoke about the break-up owning responsibility for the relationship not working out.
Watch the whole of the episode with Simi and John chatting candidly as ever. Don't miss out on how John insists he chose to break his silence only when he got the right platform like the one of Simi's show which was dignified.
Take a look:
On the Couch with Koel
The daughter of media moghul Aroon Purie, Koel Purie started off as a actress but chose to work in distant London rather than desi Bollywood. Having starred in a number of British sitcoms and a few English language films produced in Mumbai, her moment of reckoning seemed to have come with a chat show series called On the Couch with Koel…
The interesting bit about Koel's chat show is it not only invites movie stars, but also TV stars and stars from political and literary arena as well. In the past Koel has interviewed writer Aatish Taseer, son of slain Pakistani Punjab governor Salman Taseer and cricketer-politician Imran Khan as much as invited popular TV programme Pratigya's lead pair, Arhaan Behll & Pooja Gor.
But by far the most interesting show has been her tête-à-tête with Band Baaja Baraat star, Ranveer Singh. Watch it as he asks at length about how he was prepositioned by an industry ala who told Ranveer a role would be his if…
Take a look: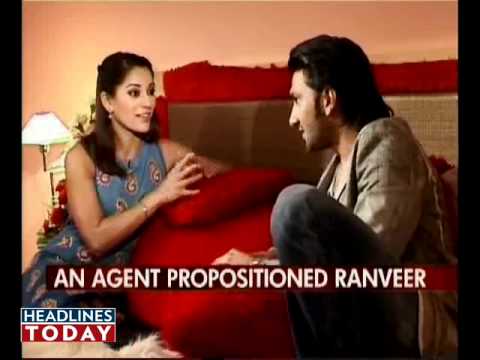 Star Talk by Vir Sanghvi
Much before Karan Johar came along, the one guy who could get celebs to get chatty if not completely out of their comfort zone was Vir Sanghvi. Though essentially a political journalist, the guy's always had a time or two for glitz, glamour, entrepreneurs and celebs.
One of the best interviews Vir Sanghvi were did was with actor-activist Shabana Azmi. Never a person to mince her words or an opinion and fearless as ever, Shabana was her emotionally courageous best. She speaks of her activism, of her Muslim identity, of how hurt she was when she was asked to proof her loyalty to the nation (sic!) and how she fought back, challenging those who hurled her identity at her…
Take a look:
Please enable Javascript and Flash to view this Blip.tv video.
Oye! It's Friday!
The guy who redefined the uber cool in Bollywood, Farhan Akhtar has had a superb run as a director and then as an actor-singer. However, as a chat show, he proved he was human at last. His run as a chat show host wasn't impressive. However, there was one show that scored was the one featuring Bollywood's poster boy when it comes to chat show, Karan Johar.
It was funny to see Karan profess his obsession for Sridevi…did someone say Karan was a gay?
Take a look:
Just Pooja
This daughter of two highly visible stars of the 70s, Kabir Bedi and Protima Bedi, she was no good as a chat show host, or so; at least that is what this writer thinks. But do watch Pooja Bedi interview Salman Khan, a guy who rarely comes to such shows.
Take a look: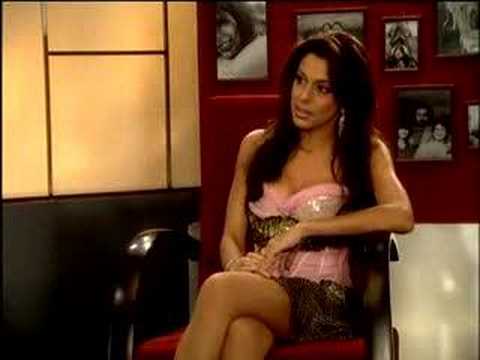 B-Town gossip, B-Town news, Bollywood, Bollywood actors stars, Bollywood actress, Bollywood news gossip, Bollywood stars, Celebs, controversies, fun entertainment, General, Reality shows, TV
If you enjoyed this post, please consider to leave a comment or subscribe to the feed and get future articles delivered to your feed reader.